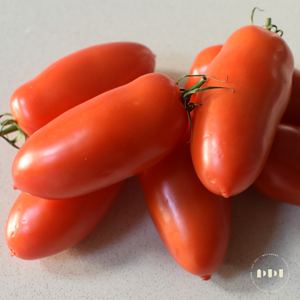 Fresh San Marzano Tomatoes offer a unique flavour profile that is widely sought after in high quality Italian cuisine.
These tomatoes are renowned for their sweet, yet acidic flavour and low water content, making them a quality choice for chefs and home cooks alike.
Our in house Dzolof Seasoning blend includes our dried San Marzano tomatoes.
 FLAVOUR PROFILE 
Sweet, Fruity & Acidic